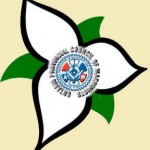 Convention will convene at 6:00 p.m. Friday, June 2nd, 2023.
Hospitality Room: Local Lodge 905 will be hosting a hospitality room on June 2nd, 2023 from 9:00 p.m. to 1:00 a.m. at Hilton Garden Inn, Ajax.
Herongate Barn Theatre (which includes dinner) has been booked for Saturday evening.
Use the enclosed registration form (please print) and mail to the Secretary-Treasurer of the OPCM as soon as possible. This will assist us in the overall setup of the convention. Please notify the undersigned of the number of delegates your Local Lodge will have in attendance.
Also NEW NEW NEW have your Local Lodge pay for your dinner when registering delegates.
Please mail registration form and cheques to:
Pauline Pegnam
Secretary-Treasurer OPCM
903 Ringstead Street, Kingston, Ontario  K7M 8V2
You may also email registration to unionpolywog@gmail.com
If the hotel is full please contact Pauline Pegnam at 647 401-7023.
Local Lodge 905
Is proud to host the 59th Annual OPCM Convention.
A total of sixty guest rooms have been blocked
at Hilton Garden Inn, Toronto/Ajax
All rooms have been put on hold for this event. Please contact Pauline Pegnam for your reservation.
In March I will email you with your confirmation number.
Room rates are $179.00 per night, taxes extra
breakfast included minus taxes and gratuities
Executive Committee:  Meeting at 1:00 p.m. on Friday, June 2nd, 2023.
Registration time:
Friday, June 2nd, 2023      4:00 p.m. – 5:30 p.m.
Saturday, June 3rd, 2023   8:00 a.m. – 9:00 a.m.
Registration fee:
$80.00 (includes dinner for delegates)
$30.00 (delegate dinner guest) (children $15.00)
Please have your Local Lodge pay for dinner guests prior to registering at the conference
Note:  Number of delegates your Local Lodge is entitled to seat at the convention (refer to By-Laws, Article 4). "Each affiliated Local Lodge of this Council shall be entitled to representation at meetings of the Council as follows:  Less than 150 members, two (2) delegates. For each additional 100 members or major fraction thereof, one (1) additional delegate. Maximum number of delegates seated by any Local Lodge under this formula to be eight (8).  District Lodges affiliated with the Council will be entitled to two (2) delegates."
At the 2001 convention in Belleville the following resolution was unanimously supported by all delegates;
Whereas the IAM encourages the participation of all its members.
Whereas the youth of the IAM are our leaders of the future.
Be it resolved that in addition to the number of delegates eligible to attend the OPCM
Convention as per its Bylaws, each affiliated Local and District Lodge shall be permitted
One (1) youth delegate (someone under age 30) at the Annual OPCM Convention."
Please identify such delegate on the registration form